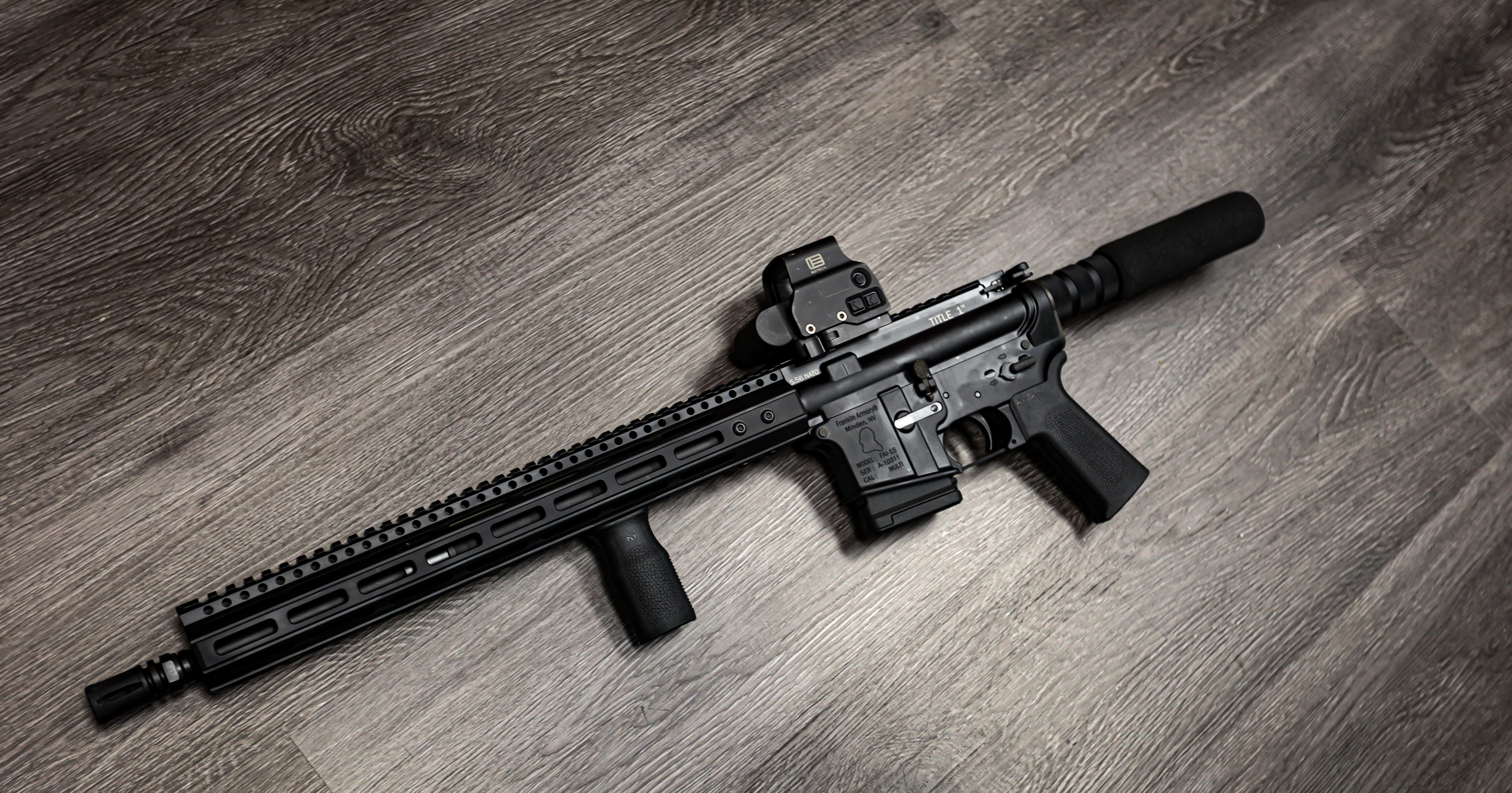 Title 1™a New Option for California!
Minden, NV, October 15, 2019– Franklin Armory®, the makers of CA7™ (the only California Roster approved AR,) introduces a new long gun for the Golden State that is neither "featureless" or "mag locked."
The Franklin Armory® Title 1™ was created for our friends behind enemy lines where the modern sporting rifle is neutered beyond comprehension. While fixed magazine and featureless platforms will continue to have their place, Title 1™ provides a FULL FEATURE option to the consumer in restrictive jurisdictions. It has a standard magazine release, and while it ships with a 10 round magazine, civilians can use legally acquired 30 round magazines with Title 1™. Whether for hunting, competition, or defense, Franklin Armory® is constantly working to provide new options for the American firearms enthusiast.
Since it is not a rifle, shotgun, or pistol, it can't be defined as an Assault Weapon in CA
Standard push button magazine release
Usable with legally owned standard capacity magazines
3 points of contact including padded cheek weld
Can be used with any flash hider or compensator
100% American made
The Title 1™ will make its debut at the NASGW show on October 23rd 2019 booth # 623
Available for order Now!
# # #
If you would like more information about this topic, please see our website at www.franklinarmory.com